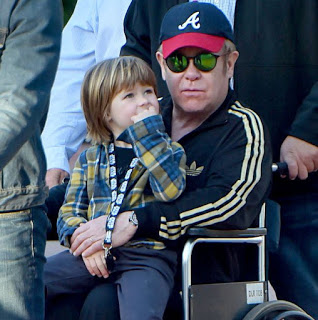 Legislation that was previously approved to have musician Elton John host a benefit for the Cerritos College Music Department has been vetoed by student government President Karen Patron.
The veto was announced at the Board of Trustees meeting by Trustee Raul Avalos on Nov. 15.
Patron says, "The legislation needed to be vetoed because there was nothing put in place yet that would protect and guarantee that we would return the half a million dollars."
Patron said she did not take the veto lightly and wanted to make sure it was done factually.
She said that since a contract had not been approved, she did not feel comfortable allowing such a large amount of student money to be spent if there was no guarantee that it would be returned.
Patron hesitated signing the legislation after speaking to Cerritos College President Jose Fierro.
He asked her if she, and ASCC had already spoken to Business Services to "make sure there are contracts put in place" and recommended she did this before signing the document.
She also mentioned that he said that since it is half a million dollars, the trustees' consideration was important.
"At the end of the day, the money that is allocated to ASCC is entrusted to the students by the Board. Technically it is not our money- we are entrusted with these funds to make sure we spend them whichever way we believe is best for the students as a whole," she said.
Fierro says the legislation "will essentially commit us to say 'We do have the money to bring [Elton John]' but then at that point, you have to finally secure the artist, make sure the calendar that he has open- because it is a benefit concert- is going to accommodate us."
Patron mentions some students and faculty from the music department were "alarmed" because of the way the word "veto" connotes a negative perception of what the president might think of the legislation.
She said she didn't veto the legislation because she didn't like the idea- she believes it is "an awesome idea" and "an investment in our students," specifically "a long-term investment."
The Cerritos College Foundation is working to write the letter of intent to guarantee the benefit, while ASCC is working to write the stance of support.
She has not received any disapproval from the trustees, except only concerning improving communication among all parties involved.
Fierro mentions that the board was supportive of the legislation.
"We had the conversation and they seem to be excited about the possibilities. Obviously if this works properly, we will be able to bring some revenue for scholarships, equipment and other student related costs," he said.
"I think we need to take a step back, reanalyze and look at what steps we need to go through before we jump the gun," she said.
Patron says she will bring it up next semester to make sure all parties involved agree before proceeding to the next step.
COMMENTS
There aren't any comments yet.
Comments are closed.