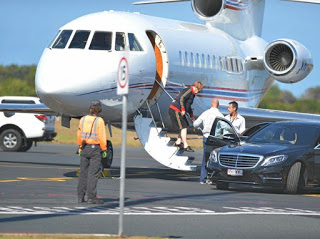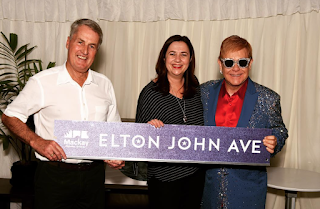 Elton John paid tribute to those affected by terrorism in a concert on Friday night in Australia, dedicating his song I Want Love "in remembrance of anyone who has had to suffer."
The Sydney Morning Herald reported how the 70-year old musician honoured the citizens of cities which have been affected by terrorism over the past few years.
"We live in strange times… People being mown down by cars and people being blown up," he told the audience.
"It seems to be part and parcel of my daily life and I hate it so much and I want to sing this song in remembrance of anyone who has had to suffer over the last few years at the hand of brainless nightmare idiots," he said before performing the song I Want Love.
As he sang, the screen behind him sent messages of love to cities rocked by terror attacks in recent years including Manchester, London, Sydney and Paris.
As well as the string of global hits including Rocket Man and Crocodile Rock, he sang a number of new songs in the city of Mackey, Queensland.
"I know you're going to groan," he said regarding the material from his new album, "But we're going to play them because we like them."
John also paid tribute to his late friend George Michael, performing the 1991 duet Don't Let the Sun Go Down on Me. He dedicated a song to his family too, who were present at the show.
By the end of the concert, many of the assembled 15,000 fans had gathered around the stage. Security tried to keep everyone seated but by the time John got to Sad Songs, not even the Queensland Premier Annastacia Palaszczuk remained in her seat, according to reports by local media.
– RTE
SETLIST
The Bitch Is Back
Bennie and the Jets
I Guess That's Why They Call It the Blues
Take Me to the Pilot
Looking Up
A Good Heart
Philadelphia Freedom
I Want Love
Levon
Rocket Man (I Think It's Going to Be a Long, Long Time)
Have Mercy on the Criminal
Sad Songs (Say So Much)
Don't Let the Sun Go Down on Me
I'm Still Standing
Crocodile Rock
Your Sister Can't Twist (But She Can Rock 'n Roll)
Saturday Night's Alright for Fighting
Daniel
Tiny Dancer
Sorry Seems to Be the Hardest Word
COMMENTS
There aren't any comments yet.
Comments are closed.