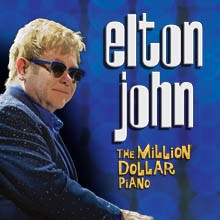 Million Dollar Piano advertising posters hung outside the entrance to The Colosseum at Caesars Palace, Las Vegas have recently been altered with a new slogan reading 'Residency Ends May 2018'.
There has been no word yet on the future of Elton's relationship with Las Vegas. Will there be a new show coming? perhaps a new venue? or is this the end of Elton in Vegas?
COMMENTS
There aren't any comments yet.
Comments are closed.