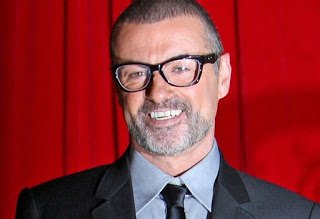 Paul Gambaccini has claimed Sir Elton John was "very upset" about his fallout with George Michael.
The 70-year-old superstar had been friends with the singer, who was found dead at his Oxfordshire home on Christmas Day.
And he says he had been trying to encourage his Wham! star pal to clean up his act as he got into drugs.
But the pair fell out after Sir Elton said publicly in 2004 that George was in a "strange place".
BBC Radio DJ Paul, 67, said: "Elton was very upset, we exchanged emails."
Paul, who hosted George's last tour launch in 2011, says he believed George would draw the line at "high powered marijuana" but slid towards harder drugs thanks to pals.
"I thought he would have come back from being a stoner," Paul added. "Logic says: 'OK, lets step back'. But instead he went on. That involved the new people in his life at the time."
George was arrested in 2006 for cannabis and liquid ecstasy. He crashed in 2010 on cannabis and sleeping pills, and friends claimed in 2015 he smoked crack cocaine.
And the star responded to Elton in 2004 saying: "Elton John knows very little about George Michael. He knows I don't like to tour, I smoke too much pot, and my albums still have a habit of going to number one."
In 2009, he said: "Elton just needs to shut his mouth and get on with his own life."
George, who eventually patched things up with Elton, died on Christmas Day aged 53 of heart and liver problems.
COMMENTS
There aren't any comments yet.
Comments are closed.