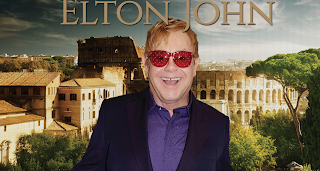 As we fondly look back on the wonderful new memories created in Florence this year, we also look forward with excitement to our next adventure in Rome!
The following pictures you see on this site will undoubtedly be an enjoyable reminder of our recent trip full of incredible venues and personalities. We are happy to be part of this journey for our guests and we appreciate the difference their support is making for many less fortunate people in the world.
We are enthusiastically planning for the next trip that will take place in the capital city of Rome, with stunning new locations where a whole new set of memories will be created… all highlighted by an unforgettable night in the Colosseum with Andrea Bocelli and Sir Elton John!
For more information, please call 602-956-1121
The performance will be held on September 8, 2017. Proceeds benefit The Andrea Bocelli Foundation and The Muhammad Ali Parkinson Center.
COMMENTS
There aren't any comments yet.
Comments are closed.