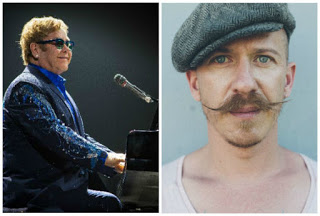 The support act for Elton John's gig in Lincoln has been announced.
Northern Irish singer-songwriter Foy Vance, who has recently signed to Ed Sheeran's Gingerbread Man Records, will perform prior to the Rocket Man's 'Wonderful Crazy Tour' performance at Lincolnshire Showground.
The gig will take place on June 10.
Vance was born in Bangor County Down and developed his music by travelling around America in his youth.
Elton fans will get a chance to hear why Vance is such a popular artist amongst his peers, as he opens these special shows performing songs from his upcoming new album, due this Spring.
On supporting Elton at these shows, Vance said: "I'm embarrassed to admit it but the first time I heard Elton play live was when I toured with him in Australia at the end of last year.
"To cut a long story short, I'm looking forward to getting out on tour with him again this summer, not just for the honour of supporting a living legend but to experience his performances night after night."
COMMENTS
There aren't any comments yet.
Comments are closed.