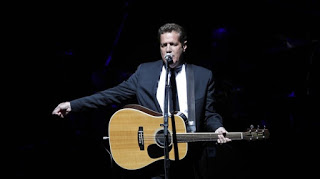 Tributes have been paid to Eagles frontman Glenn Frey after he died at the age of 67.
He died in New York from complications of rheumatoid arthritis, colitis and pneumonia, the band announced on Monday.
Sir Elton John said he was "in shock" and told ITV's Good Morning Britain: "I didn't know he was sick.
"I found out on the way here that he died and it's, you know, I don't know what's going on at the moment. It's not good."
COMMENTS
There aren't any comments yet.
Comments are closed.