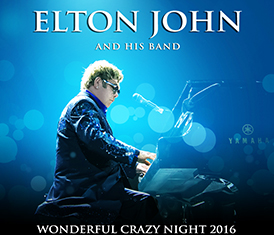 Elton and the band will play the Freedom Hall Civic Center in Johnson City, TN on Friday March 11 and the UTC McKenzie Arena in Chattanooga, TN on March 12.
Elton and the band will be playing hits and classic album tracks from his incredible career as well as selected tracks from his upcoming album, Wonderful Crazy Night.
COMMENTS
There aren't any comments yet.
Comments are closed.