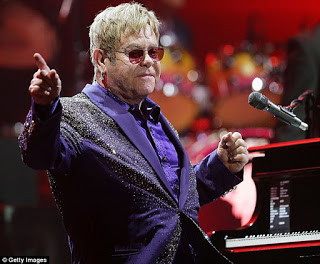 Murray Chalmers PR is expanding with the acquisition of major new clients including Elton John/ Rocket Entertainment Group.
The news comes a day after publicist Gary Farrow revealed on Twitter that he would no longer be working with Elton John. The announcement was followed up with an official release citing "differences between Elton's new management" for the split.
Said Farrow: "After some serious thought, and with a heavy heart, I can no longer continue my professional duties as Elton John's personal PR. Contractual, media, and PR directional differences between Elton's new management and myself have proved wider than I ever imagined and leave me with little option but to leave. It simply remains for me to thank Elton for all the memorable experiences we have shared."
MCPR will now work with the Rocket Entertainment Group of companies and will be responsible for the integrated communication needs of the organisation, including those of Elton John.
The company has also revealed that it nowcounts NME Awards 2016 With Austin, Texas; Letters Live 2016 and Citadel Festival 2016 as clients.
Elsewhere at MCPR, Sarah Henderson has been promoted to co-director, with immediate effect.
Murray Chalmers said: "I'm really happy with the development of the company and with the new additions to our client roster. Working with Rocket Entertainment Group and Elton John is a big personal thrill for me, and confirms my view that we have one of the best artist rosters in the business.
"I'm also incredibly happy that Sarah Henderson is now a director of the company – she and I have worked very closely over the last few years to build MCPR into what it is today. Onwards!"
COMMENTS
There aren't any comments yet.
Comments are closed.