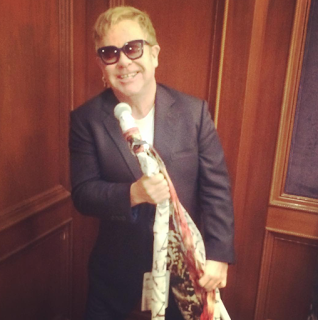 26 years ago this month, Aerosmith released one of their most serious songs, "Janie's Got a Gun" – which deals with the repercussions of child abuse. Yesterday, Steven Tyler announced the creation of Janie's Fund – a group dedicated to helping girls who've been abused or neglected.
Tyler explained in a statement, ""As a father and grandfather, I want to focus my energy on things that really matter…and [I] encourage everyone to join me on this mission."
To raise awareness and money for the fledgling charity, Tyler has also launched a Prizeo page, promising an assortment of rewards in exchange for donations. And for only five bucks, you get entered into a pretty sweet contest. Tyler explains in a Prizeo video, saying one donor will get "the ultimate V.I.P. rock experience": walking the red carpet with him at the release party for his upcoming first solo album.
But if you've got deeper pockets and are feeling more generous, other rewards will get you even closer to the Aerosmith frontman. For $75,000 – the Janie's Angel award – you get a dinner with Tyler, one of his iconic enrobed mic stands and a signed "Janie's Got a Gun" lyric sheet.
Tyler's signature mic stand is featured in the logo for Janie's Fund and leading up to the announcement he sent stands to some of his celebrity friends to build hype, including Carrie Underwood, Miley Cyrus, Elton John, Bono, and Britney Spears.
COMMENTS
There aren't any comments yet.
Comments are closed.