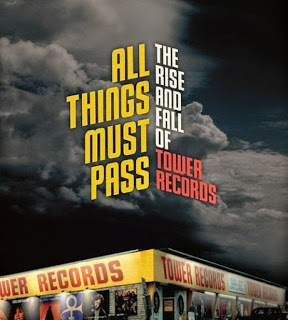 All Things Must Pass is a new documentary about how Tower Records became a billion-dollar company in 1999 before the changing face of the music business led it to file for bankruptcy just seven years later. You can watch the trailer for the film, featuring interview clips with Bruce Springsteen and Elton John, now on YouTube.
"If you came into town, you went to Tower Records," says Springsteen in the clip. Adds Elton, "Tower just had everything. They were like friends."
The film also includes interviews with Foo Fighters frontman/ex-Nirvana drummer Dave Grohl, as well as with Russ Solomon, who founded Tower Records in 1960.
All Things Must Pass, directed by Colin Hanks, will hit theaters October 16.
COMMENTS
There aren't any comments yet.
Comments are closed.