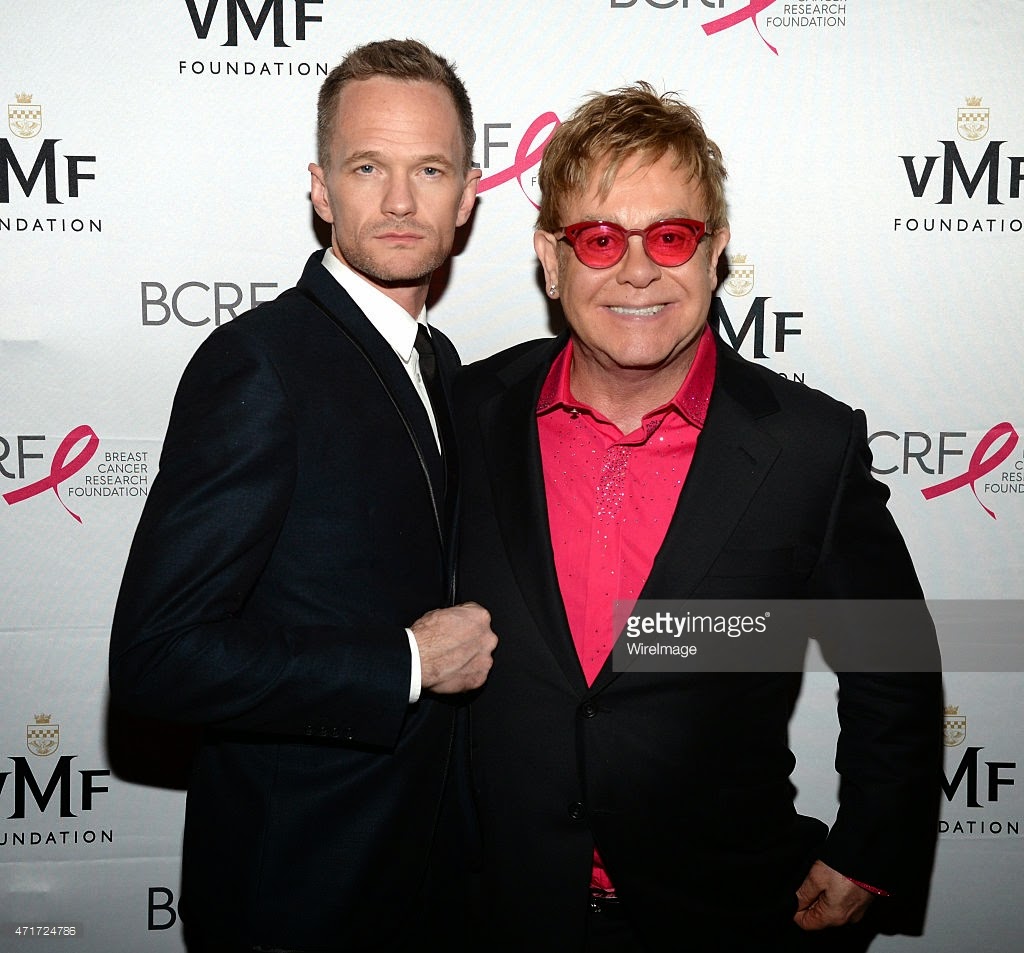 On Thursday, April 30, the Breast Cancer Research Foundation (BCRF) hosted its annual Hot Pink Party: The Pink Standard at The Waldorf Astoria in New York City, raising a record-breaking sum of nearly $7 million.
Honoring Mr. Leonard A. Lauder with the 2015 Roslyn and Leslie Goldstein "Sung" Hero Award, the room was elegantly designed in pink and gold to reflect the grandeur of Mr. Lauder's incredible achievements, including his irreplaceable guidance in growing BCRF to become one of the largest private funders of breast cancer research in the world.
Hosted by supermodel and actress Elizabeth Hurley, a longstanding advocate and Global Ambassador for The Estee Lauder Companies' Breast Cancer Awareness Campaign, with an appearance by Sir Elton John, the event featured a moving performance by eighteen-time Grammy Award winner Tony Bennett.
Noteworthy guests included Leonard Lauder, Judy Glickman Lauder, William Lauder, Laura and Gary Lauder, Aerin Lauder, Jane Lauder, Jo Carole and Ronald S. Lauder, Sir Elton John, Elizabeth Hurley, Tony Bennett, Neil Patrick Harris, Tory Burch, Donna Karan, Zac Posen, Vera Wang, Amy Robach and Andrew Shue, Kinga and Edward Lampert, Alexandra Richards, Jamie Tisch, Lizzie and Jonathan Tisch, Alison Wright, Miss USA Nia Sanchez, Victor Cruz and Elaina Watley, Denise Bidot, Carmen Marc Valvo, Tom Arnold, Eric Decker and Jessie James Decker, and Caroline and Sidney Kimmel.
With Mr. Lauder's guidance, BCRF is the highest rated breast cancer organization in the U.S., funding 230 leading cancer researchers across six continents. The results are clear: since its founding by Evelyn H. Lauder in 1993, BCRF has been deeply involved in every major breakthrough in breast cancer prevention, diagnosis, treatment and survivorship. To date, BCRF has raised more than $550 million to advance the world's most promising breast cancer research.
"When Evelyn founded BCRF she had a vision that we would one day cure breast cancer. I have been so proud to lead BCRF in striving to reach that goal," said Mr. Lauder. "Today, breast cancer survival rates and treatment options have dramatically improved—we did that through science. The advances we've made through BCRF are incredible and I am deeply grateful to all of our supporters."
"Continuing the extraordinary legacy of my dear friend Evelyn Lauder has been an honor," said Sir Elton John. "Leonard has been a powerful force in bringing us closer to the end of breast cancer and it is with great pleasure and respect that we honor him tonight for his leadership at BCRF."
COMMENTS
There aren't any comments yet.
Comments are closed.