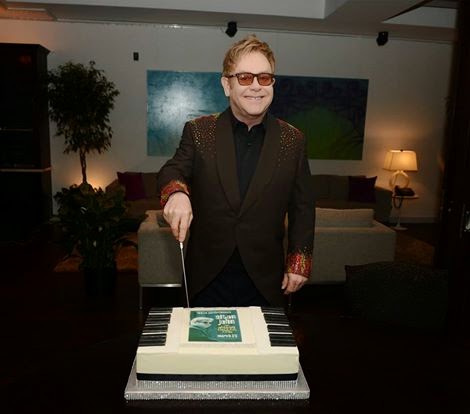 Kevin Spacey was in tears as he finished his 11-year reign at the Old Vic with a star-studded goodbye gala.
The actor, who faced scepticism about his staying power and intentions when he arrived in 2004, said he was "very moved by the amount of love" at the theatre's giant fund-raiser.
Bill Clinton, Dame Judi Dench and Sir Elton John sent video messages and Spacey's friends Sting and Annie Lennox performed. The stage was filled with stars from past shows including Mark Gatiss, Tim Pigott-Smith, Colin Morgan, Neil Pearson, Haydn Gwynne, Elizabeth McGovern and her Downton Abbey co-star Hugh Bonneville, who appeared in Spacey's debut, Cloaca, and was compere for the night.
Spacey, 55, bowed out showing the fighting spirit with which he transformed the Old Vic, making a spirited appeal for more donations to the endowment fund he has established. If he raises £10 million on top of the existing £5 million pot by July, he will be able to secure another £5 million from the Arts Council.
The House Of Cards actor called on the audience to "think very clearly which party supports arts and culture" and does not regard them as a "luxury item" when they vote on May 7.
He said it had been "beyond my wildest dreams" to star in Shakespeare on the Old Vic stage, adding: "Not many other Americans have ever been so welcomed in this country and have been allowed to run a British theatre before. I am eternally grateful that you made an exception in my case."
At a party at the Ham Yard Hotel afterwards, Sting said: "I think he's done an amazing job for the Old Vic and been very tenacious. He deserves to be thanked." Matilda director Matthew Warchus, who is succeeding Spacey and will announce his first season tomorrow, said: "He's put an enormous spotlight on this theatre and brought it back to life. What I'm obviously hoping to do is capitalise on that."
– Standard
Celebrity hot-spot Craig's was swarming with more A-listers than usual when many of its VIP regulars came out to celebrate founder Craig Susser's 50th birthday at the Los Angeles restaurant on Saturday night.
Cindy Crawford, Sarah Silverman, David Spade, Elton John, Jackie Collins, Emmy Rossum, Jeff Ross, Molly Sims, Ryan Phillippe, Don Rickles and David Foster were all in attendance at the private event, which included roasts, toasts and – of course – lots of delicious food.
Guests feasted on honey-truffle chicken, lamb chops, oysters, crab legs, shrimp cocktail, chili, pigs-in-a-blanket, sliders, pizza and caviar over eggs, while sipping on Casamigos tequila drinks.
For those looking to satisfy their sweet tooth there were old-fashioned cigarette girls who were passing out Craig's favorite candy.
COMMENTS
There aren't any comments yet.
Comments are closed.