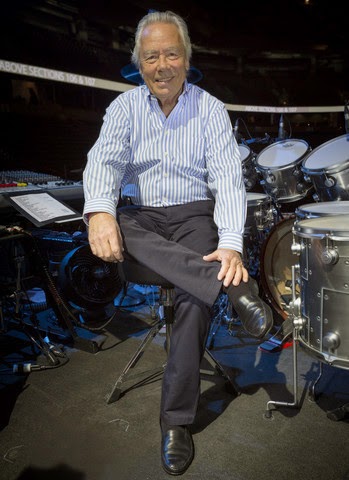 Tom Cridland Trousers are currently the Featured Project in Fashion on Kickstarter – a campaign aimed at launching in the US.
Tom Cridland left his job at one of the oldest finance firms in London to start a menswear brand, Tom Cridland. 'We hand-make elegant luxury trousers for gentlemen in unique colours, deliver them to you at a wholesale price and offer free returns if they aren't a good fit' says Tom.
'I got involved with Nigel by simply offering him trousers of his choice. He's a really decent, helpful guy and he's doing his best to spread the word about our brand. Nigel Olsson is a huge supporter of our trousers, whilst Matt Bissonette and John Mahon also wear them. We are currently making a large batch of new trousers especially for Elton's crew members to wear and are going in to the new tour programme as an Official Sponsor.'
'In the 12 months since I started Tom Cridland:
– I've gone from broke to hanging out backstage at Elton John with Nigel Olsson wearing my designs
– I've done everything from travel round rural Portugal in a run down car to find our supplier, to seeing our trousers stocked at Wolf & Badger (voted the No 1 boutique in London)
– I've experienced all the highs and lows of being a designer and an entrepreneur: from borrowing money from friends to source a higher quality of cotton than necessary, to having our trousers worn by Frankie Valli'
COMMENTS
There aren't any comments yet.
Comments are closed.