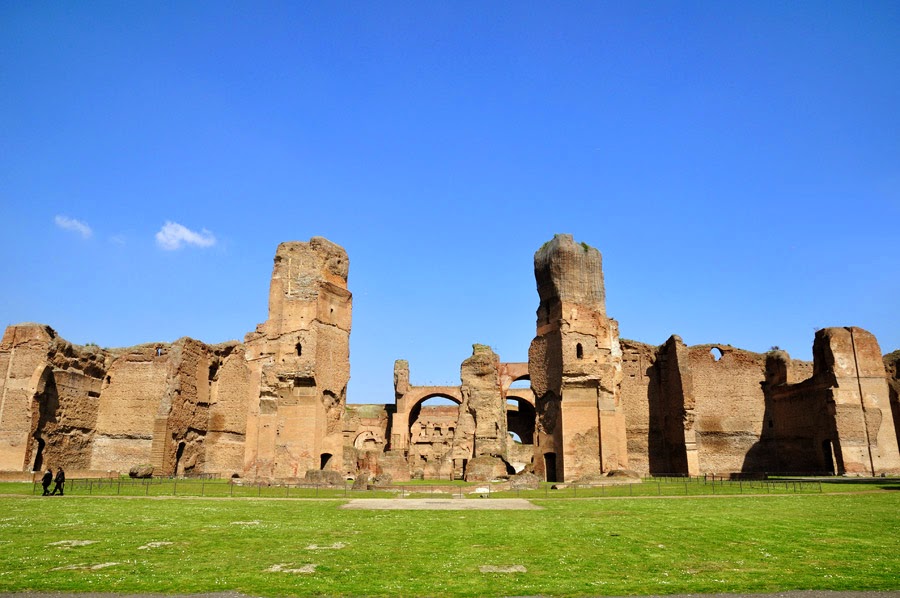 Legendary British pop singer Elton John will climax the Rome Opera house's summer programme this year with an outdoor concert in the Caracalla Baths on July 12, the Opera house said Friday.
"This is a fixture that will seduce a part of the public that is in part different from lyric opera fans," said the opera house in a statement. "But that is exactly the guiding idea of the Caracalla season – combining popular performances that are always cultural excellence, in this case the great music that Elton John and his band will offer".
Mayor of Rome Ignazio Marino said that "Rome and its extraordinary open spaces have great fascination and also the capacity to produce unique cultural events and shows." "The summer appointment with Elton john is a great homage to the city by this artist beloved to the world, and it is beautiful that it is inserted in a prestigious programme that will be an appointment for Romans and many tourists not to miss in the summer months of the city".
Rome Opera Superintendant Carlo Fuortes for his part said that "Elton John is one of the greatest and most consecrated rock musicians of all time". "His music has interpreted and marked the last 50 years of history of contemporary society like few others, and for us it is a great honour to play host to him in the magnificent context of the Caracalla Baths".
The tickets for the Elton John concert will be on sale from Saturday at prices ranging from 70 to 250 euros. More information on www.operaroma.it.
COMMENTS
There aren't any comments yet.
Comments are closed.