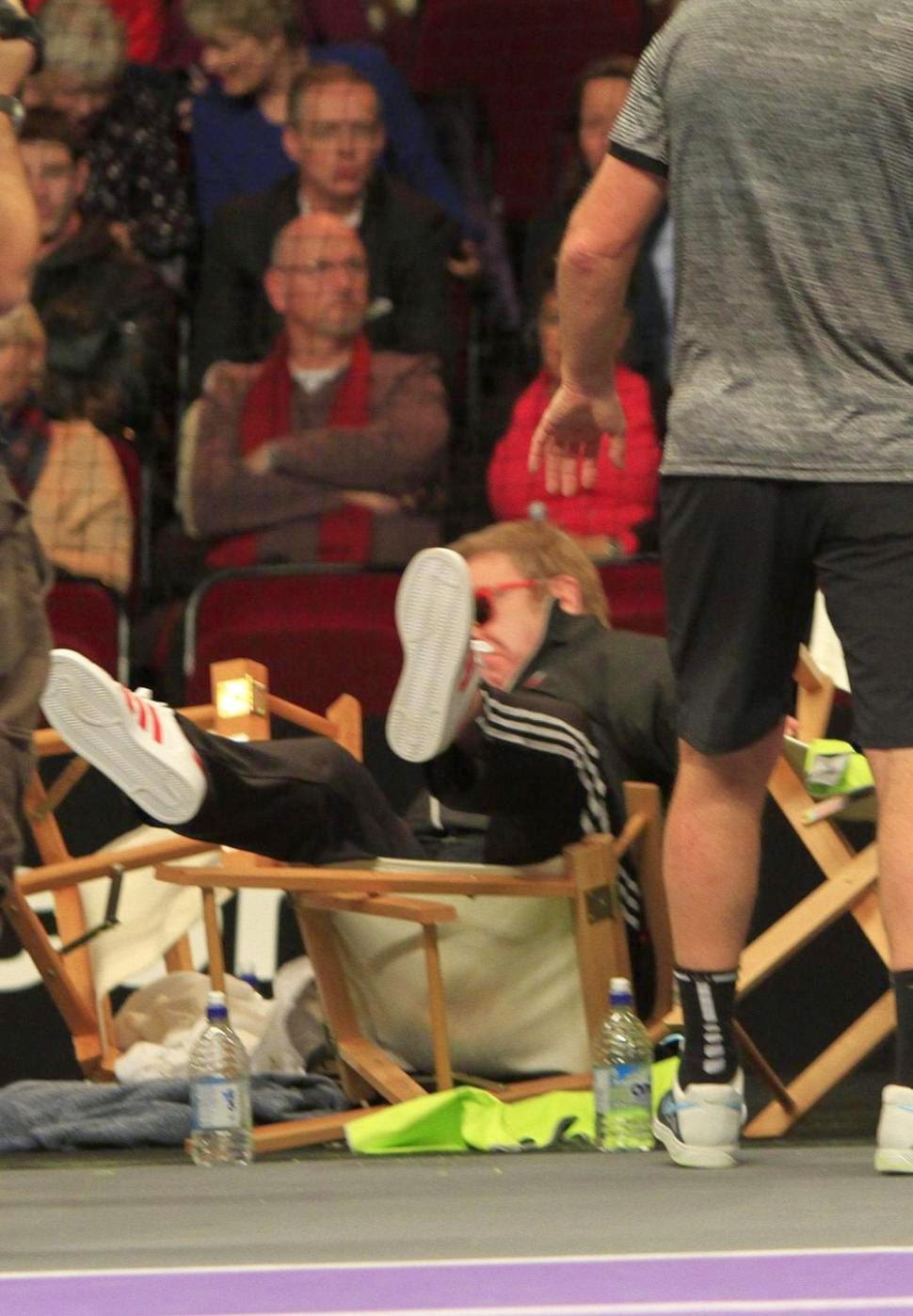 Sir Elton John took a tumble out of a chair at a charity tennis match in London on Sunday, drawing chuckles from both announcers and fans in the stands.
The singer was serving as an honorary captain at a Statoil Masters Tennis event at Royal Albert Hall when he went to settle into a sideline chair and took a Crocodile Flop, according to a video.
Luckily, the 67-year-old star didn't appear injured and popped right up, with a hand from tennis legend John McEnroe.
John and tennis legend Billie Jean King served as co-captains for the Mylan WTT Smash Hits exhibition, which featured McEnroe, Andy Roddick, Martina Hingis and others and raised money for John's AIDS foundation.
COMMENTS
There aren't any comments yet.
Comments are closed.