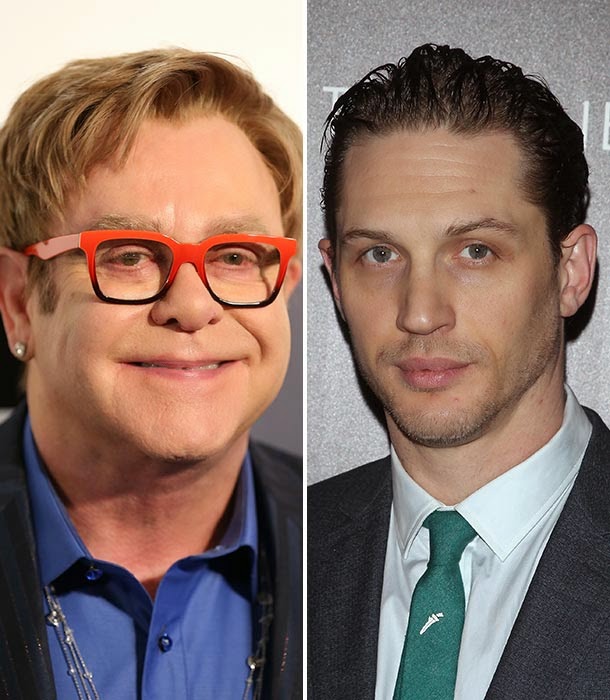 Tom Hardy recently confirmed that he can't sing – despite signing on to play Elton John in a biopic of the singer's life.
"I can't hold a tune to save my life," Tom said as he discussed the film, currently titled Rocketman.
But it doesn't seem to be holding The Dark Knight Rises actor back as he admitted that if he doesn't sing he will have failed.
When asked if he will be singing in the new film, he said: "Yeah, I hope so. Otherwise I'll have probably failed, right?"
Speaking to the Wall Street Journal, he went on: "But that's terrifying me," before continuing: "God knows how I'm going to do that."
– Hello Magazine
To play Elton John in the upcoming film "Rocketman," Tom Hardy has been wearing the singer's old clothes.
"When I play a real person, I like to have bits of them," he said at a Cinema Society screening of his latest movie "Locke."
"Since I can't take physical body parts and sever those, I try and grab as much 'kit' off them as possible."
He joked, "Then you can sell it on eBay."
COMMENTS
There aren't any comments yet.
Comments are closed.