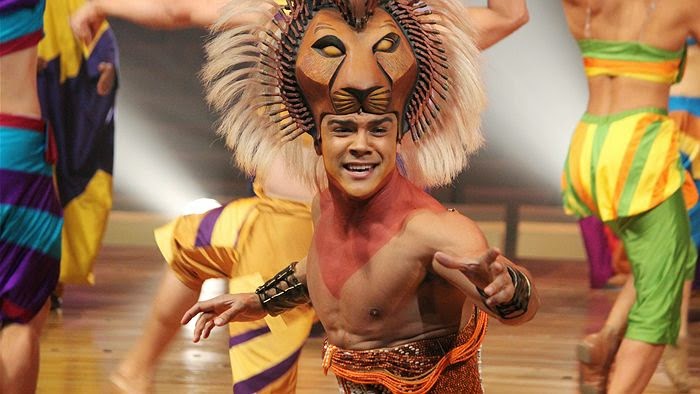 The State Government has announced the award-winning musical production is coming to Brisbane following an eight-month run in Sydney.
Thomas Schumacher, president of Disney Theatrical, says the musical is one of the most successful in Broadway history and has seen by more than 70 million people worldwide.
Mr Schumacher has been with Disney since 1988 and his Broadway and West End touring production credits is a list of Disney's best known productions such as Beauty And The Beast, The Little Mermaid, and Tarzan, and he oversaw the Brisbane production of Mary Poppins.
"I get the question, why does it take so long to do the production? It's one of the largest theatrical productions in the world and there are a couple of things you need, of course the appropriate theatre to go into but beyond that you need to know there's an audience base that's big enough to support making it," he said.
"When we did Mary Poppins here in 2011 and 2012 we discovered that the audience here is so vibrant and so smart and so committed and that's when we said yes, we are now ready to bring The Lion King."
Mr Schumacher says The Lion King is popular with audiences around the world because of the combination of familiar songs and elaborate production values.
"Just the costumes and the puppets and the masks are massive, there's 54 actors in the show, there's a 17-piece band with the show," he said.
"It may possibly be the biggest production that's ever been to Brisbane."
The Lion King will open at Brisbane's Lyric Theatre on September 26, 2014 and tickets will go on sale this week.
– ABC
Melbourne has secured the return of hit musical The Lion King.
The hugely successful show will return to The Regent Theatre in February next year, 10 years after it graced the same historical stage.
Disney Theatrical Group president Tom Schumacher told Radio 3AW that there have been some tweaks to the much-loved musical because "a show is a living thing performed by living people, so over the years the show has been refined and changed a little."
The show will head to The Regent Theatre after its Sydney and Brisbane seasons.
The Lion King has been seen by 70 million people around the world since its Broadway premiere in 1997 and earnt a cumulative gross of more than $5 billion.
COMMENTS
There aren't any comments yet.
Comments are closed.