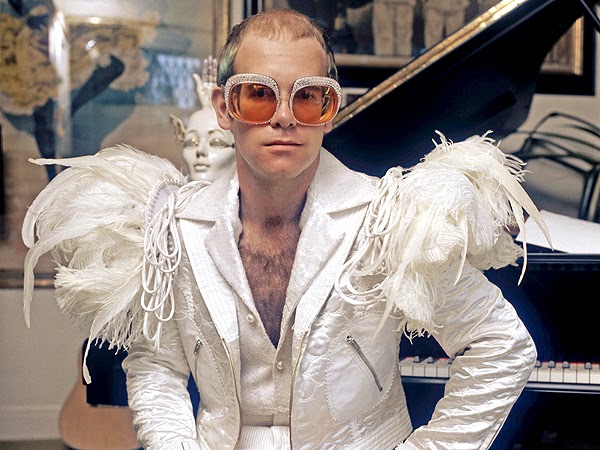 Goodbye Yellow Brick Road
American Hustle's soundtrack is jammed with '70s hits, and this scene, soundtracked to "Goodbye Yellow Brick Road" perfectly nailed the film's "darker side of aspiration" theme.
Rocket Man
Rocket Man" has appeared in dozens of films and television shows, as well as commercials, but William Shatner's incredible spoken word version at the 1978 Science Fiction Film Awards has become legendary, thanks in large part to its appearance (via Stewie) on an episode of Family Guy.
Bennie and the Jets
Bernie Taupin's lyrics to this song can be pretty confusing, especially when you're as soused as Katherine Heigl and James Marsden in this scene from 27 Dresses.
Pinball Wizard
Right, so it's not an Elton John song, but you've got a heart of stone if you're not amused by this clip of John singing The Who's "Pinball Wizard" from the 1975 film version of Tommy.
Can You Feel The Love Tonight?
This song absolutely cleaned up for Elton: Though it only peaked at No. 14 on the U.K. Singles Chart, it reached No. 4 on the Hot 100 in the U.S. and was a No. 1 hit in France. It also won the 1994 Academy Award and Golden Globe for Best Original Song, and John picked up a Grammy for Best Male Pop Vocal Performance for it as well. Not bad for a song sung by a cranky meerkat in the film.
Tiny Dancer
You knew things had to be this way. After a party that portrays both the high- and low-lights of the 1970s, the band in Almost Famous bonds on their tour bus to the soaring chorus of "Tiny Dancer."
COMMENTS
There aren't any comments yet.
Comments are closed.