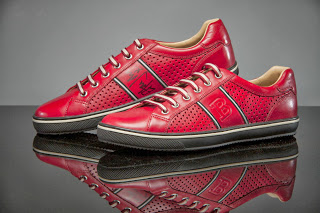 "When I'm touring I live in my Adidas track suits and comfy trainers, these are great when traveling to and from gigs."
The Small Steps Celebrity Shoe Auction is the biggest celebrity shoe auction in the world, with the most famous stars taking a step to help children living on rubbish dumps globally. Small Steps Project is a UK registered charity and the only one specifically focused on rubbish dump communities. By bidding on these shoes, not only can you win a piece of pop culture history, but you too can take a small step to help children in poverty. Thanks to eBay Giving Works, 100% of the funds raised will go directly to the charity.
COMMENTS
There aren't any comments yet.
Comments are closed.