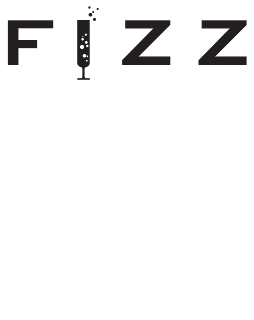 Now Open: Nightlife innovators Michael Greco and Steven Kennedy's newly formed Marvel Management and Marketing (M3) have collaborated with David Furnish to open a fashionable addition to Caesars Palace Las Vegas. FIZZ Las Vegas, a 2,750-square-foot champagne lounge and bar, will be the epicenter of chic, celebrating the crossroad between champagne and couture cocktail offerings with art, fashion and design.
Positioned between The Colosseum at Caesars Palace and Forum Shops at Caesars, FIZZ Las Vegas will bring a new energy to the main floor of the popular hotel and casino. Featuring a selection of high-end champagnes by the glass and carefully-curated spirits, FIZZ Las Vegas is the perfect spot for sophisticated socializing or a pre- or post-show cocktail. Furnish and Sir Elton John's personal chef provides exquisite choices of caviar, charcuterie and small plates to compliment the beverage selection.
"Fizz is an extension of our personal style. Spending so much time in Las Vegas with Elton's performance schedule, we wanted a space that would reflect our personal style and become an extension of the way we entertain at home," – David Furnish.
The $3.2 million dollar lounge welcomes guests into a fashionable two-story space rendered in warm hues of champagne, cognac , copper and ivory all to compliment Elton and Furnish's extraordinary colored photography collection. The room's silk moiré and walnut walls will shimmer from the sparkle and glow of cognac chandeliers that crown the airy interior. Bronze glass, cream leathers, faux fur and cheetah will complete the finish palette that recalls the original interior fashions of Caesars Palace in the late '60s & early '70s with a spirit entirely reimagined for today by Todd-Avery Lenahan (TAL Studio). A shimmering bar frames the two sides of the lounge, showcasing a commanding presentation of FIZZ's private label champagne. Throughout the space, the seating compositions will accommodate FIZZ's transition from daytime chic to its nighttime peak when guests will see and be seen in a setting that is simultaneously glamorous and relaxed.
"Caesars Palace has been proud of bringing many firsts to the destination such as Nobu Hotel, celebrity chef restaurants, and now the first of its kind champagne lounge – FIZZ," said Gary Selesner, Regional President of Caesars Palace. "The opening of FIZZ provides Caesars Palace guests an elevated experience from dining, entertainment and now a contemporary champagne lounge just steps from the Colosseum."
The FIZZ Las Vegas menu is being carefully crafted with the assistance of David Furnish and Elton John's personal chef to appeal to the tastes of those looking for a sophisticated socializing experience. FIZZ will offer a selection of high-end champagnes by the glass and carefully-curated spirits, along with exquisite choices of caviar, charcuterie and small plates.
COMMENTS
There aren't any comments yet.
Comments are closed.