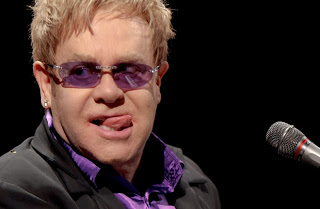 Strictly Come Dancing contestant Ben Cohen has revealed that he has to lip-read on the show as he's profoundly deaf.
The former rugby star suffers from tinnitus – a constant ringing in the ears – and has had problems with his hearing his whole life which he has learned to cope with.
But taking part in Strictly has been a massive new challenge for Ben.
'Having lost 50% of my hearing is tough but that is not my issue – it's the tinnitus that is the problem,' says Ben, 35.
'Training for Strictly is hard enough as it is. I have never danced before and I don't have natural rhythm. But it's learning the steps with Kristina [Rihanoff], my dance partner] that is really challenging.
'If there are any high-pitched sounds in the room, it affects my consonants, like T and K, so Kristina needs to be in front of me so I can hear what she is saying.
'As a result, I have to rely on lip-reading, which I've become great at, and I jokily say to Kristina: "Talking to me nicely is always good!"'
Ben received a surprising source of help in 2011 when Elton John – who also suffers from bad hearing – got in touch with him to recommend he visit Bill Starkey, a US hearing aid manufacturer.
The dad-of-two received a top new implement but he's still hesitant about wearing it on Strictly.
'The thought of the live shows was daunting and I was worried the high-pitched sound of the band could affect my hearing but it hasn't,' Ben tells the Mirror.
'However, I've not worn my hearing aid in case it flies out when I'm dancing! It's easier for me to hear the lower sounds I need to hear without it.
'But it has changed my life. Ultimately, I have a lot to thank Elton John for. He has helped me tremendously and I can't thank him enough.'
– Now Magazine
Sir Elton John and Adele were among the stars who praised singer Annie Lennox as the chart-topping performer was honoured for her contribution to music.
More than 1000 people attended a fundraising dinner on Monday to see the former Eurythmics star given the Music Industry Trusts Award in London for her achievements and her charity commitments.
Speaking in a recorded video tribute, Sir Elton said of her award: "It is so well deserved and not only for your extraordinary contribution to music and songwriting but also for your outstanding and tireless work as an HIV and AIDS activist and supporter of women's rights."
Archbishop Desmond Tutu was also among those who spoke on film saying: "She is one of those exemplary human beings who chose to put her success in her chosen career to work in order to benefit others. She is a true friend of Africa and of South Africa.
"Her AIDS activism in general, and support for the treatment action campaign in-particular, contributed significantly to turning the pandemic around in our country."
Writing in the program for the event, Oscar-winning star Adele said: "So many of her songs have been the soundtrack to my life.
"Annie Lennox has been a constant part of my life. An example of a brilliant talent that exudes excellence and influence on everyone."
Lennox, 58, follows in the footsteps of Sir Elton, Gary Barlow and the late John Barry in being presented with the award.
The singer – whose solo hits include Why and Walking On Broken Glass – also performed at the dinner, which was staged in London's Grosvenor House Hotel and is raising money for Nordoff Robbins and the BRIT Trust.
She said: "I'm very touched and honoured to receive this award. Music has given me a lifetime of experiences and opportunities that I would never have dreamed possible, and I feel very privileged to have been able to become an artist and communicator, especially as a woman."
The event was hosted by Radio 2 presenter Jo Whiley, after her station colleague Paul Gambaccini withdrew from his appearance following his arrest last week as part of the Metropolitan Police's Operation Yewtree investigation. He has denied all allegations.
COMMENTS
There aren't any comments yet.
Comments are closed.