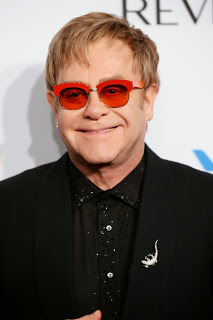 Living legend Sir Elton John has told of his delight that actor Tom Hardy had been cast to play him in a movie about his life.
Speaking on The Graham Norton Show, he said: "I've spent a lot of time with Tom already and we get on like a house on fire. We are very much alike – you wouldn't think so and certainly not physically.
"I wanted a serious actor and I'm so thrilled he is doing it," the singer added.
"I didn't want it to be a flippant film. It's based on fact but there is a lot of fiction in it because I don't want just the usual biopic and my life has been so surreal."
Rocketman follows Middlesex-born Reginald Dwight's journey from childhood piano prodigy to global superstar.
– Mirror
Elton John has said that he feels sorry for contestants on The X Factor who are "thrown to the wolves" when they achieve fame with no previous experience of the music industry.
Sir Elton, who released his latest solo album 'The Diving Board' earlier this year, spoke about his feelings on TV talent shows while filming an appearance on Graham Norton's BBC One chat show, to be aired tomorrow night (November 1). Giving a typically outspoken answer, he said he "feels sorry" for contestants who don't have the requisite life skills that time spent trying to break into the music industry gives you.
"The type of celebrity that television shows give you these days, without the experience of playing live, means you are just thrown to the wolves," he said, reports MTV News. "Getting experience by being in a band and earning very little from what you love doing gives you the backbone, mettle and experience you will need later in life. I don't dislike the people on these shows, but feel sorry for them; they win the show, make their record and the next year it's someone else."
COMMENTS
There aren't any comments yet.
Comments are closed.