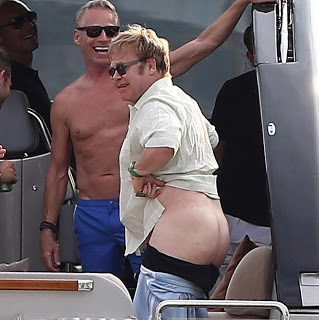 SHARON OSBOURNE has exposed another side to SIR ELTON JOHN by revealing the singer sends her links to filthy websites.
Ozzy Osbourne's wife has been friends with the Your Song hitmaker for years, and insists he shares her dirty sense of humour.
Sharon, who recently rejoined the judging panel of The X Factor, has been staving off boredom during filming breaks by browsing disgusting websites recommended by Sir Elton.
She tells Alan Carr, "He sent me this thing and it's a Brazilian farting website. And there's this one lady, she's… voluptuous! And she's farting up a storm and there is this other lady who's very tiny with her nose – she's got a big nose, and it's right up this other woman's bum.
"I'm like, I cannot believe you would send me this, but I'm happy you did because it's amazing. He's filthy!"
COMMENTS
There aren't any comments yet.
Comments are closed.