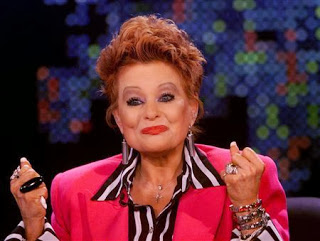 Besides, he says, cutting down on touring will enable him to make more music: he's planning on doing "something" with Pharrell Williams, and writing a musical about Tammy Faye Bakker – the late Christian singer and flamboyant wife of disgraced televangelist Jim Bakker who is an improbable gay icon – with Scissor Sisters frontman Jake Shears.
He says, a little improbably, that he'd like to go back to China and talk to the government about Aids – the country's leading Aids activist has claimed that the government's estimate of 650,000 HIV cases is barely a 10th of the real figure. And he's never visited Albania, or Vietnam, or Cambodia, or Armenia. For a moment, he doesn't sound much like a man cutting his workload in half, then he catches himself. "But my priorities have changed. I probably won't be going to Albania any time soon. I don't want to tour all the time.
COMMENTS
There aren't any comments yet.
Comments are closed.