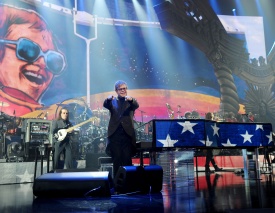 I have a spare ticket to see Elton John Live in the Million Dollar Piano Concert at The Coliseum, Caesar's Palace, Las Vegas, NV, USA on Sunday October 6 2013.
The ticket is located in Front Orchestra 3, Row DD (4th row from the stage) and retails for $541 USD (Including LET).
Please contact the editor if you wish to purchase it, all offers will be entertained.
COMMENTS
There aren't any comments yet.
Comments are closed.