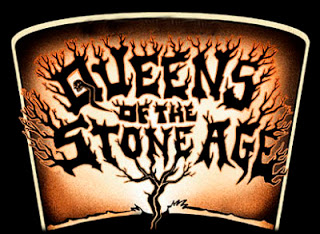 Sir Elton John has spoken of his excitement at playing on a rock record for the first time – as his collaboration with Queens Of The Stone Age hurtles to the top of the charts.
The veteran pianist was among the guest stars who played with the US rock act on new album …Like Clockwork, which looks likely to top the UK album chart on Sunday.
Sir Elton said he has previously only ever had to play ballads when he has worked with rock acts such as Alice In Chains, so jamming with QOTSA is a new experience.
He said: "I've never really played on a record with a rock band like that and for me it was one of the most exciting things I've ever done."
"I think its probably the best rock album by any band in about five or six years," he added.
Queens frontman Josh Homme said: "He walked in and was like 'do you have a ballad for me?' And I was like 'no, we're playing a rock song, you're joining our band for the day'.
"We played for three and half hours. That's how long it took to get it. Then he stayed for another three and half hours and he just talked and hung out."
Sir Elton said they hooked up together through mutual friend Jake Shears.
"Jason (Shears), who's one of my friends from the Scissor Sisters, is also on the album and he's known Josh for a long time and he's always been waxing lyrical about them – so they have more than one queen on the album," he joked.
COMMENTS
There aren't any comments yet.
Comments are closed.