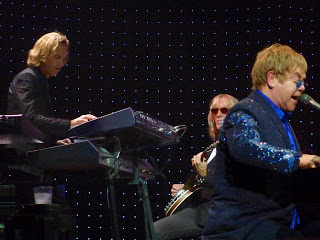 Today, May 6, Davey Johnstone, guitarist and Music Director for the Elton John band, and keyboard player Kim Bullard are each celebrating their birthdays in Las Vegas on a night off during the current run of The Million Dollar Piano at The Colosseum, Caesars Palace.
COMMENTS
There aren't any comments yet.
Comments are closed.