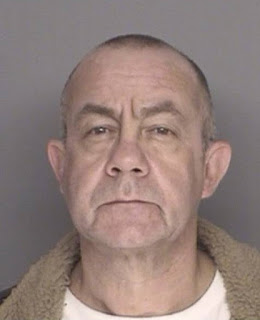 Santa Ynez Valley resident Bernie Taupin — the lyricist behind nearly all of Elton John's most celebrated songs, including "Tiny Dancer," "Bennie and the Jets," "Candle in the Wind," "Rocket Man," and others — was arrested May 5 on suspicion of DUI.
According to California Highway Patrol spokesperson John Ortega, Taupin, 63, was driving his 2010 Ford pickup truck eastbound on Roblar Avenue when he tried to turn into a private driveway. He failed to navigate the turn and backed up, but wound up colliding with a wooden fence. No one was hurt in the accident.
When CHP officers arrived on the scene they arrested and booked Taupin on suspicion of driving under the influence of alcohol and/or drugs. Ortega declined to give Taupin's blood-alcohol level at the time of the incident, and no court date on the charge has been set.
Originally from England, Taupin moved to Santa Ynez Valley in the 1980s. He owns Roundup Valley Ranch below Figueroa Mountain where he raises and trains cutting horses for rodeo events.
COMMENTS
There aren't any comments yet.
Comments are closed.