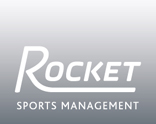 Rocket Sports Management is a sports management company co-founded by Sir Elton John and Luke Lloyd-Davies, with the core business being focused on Athlete management.
Much like its sister company the Rocket Music Entertainment Group it looks after a unique roster of talented individuals that are given the very best support on a worldwide scale and whose interests both personal and commercial, are managed strategically and with a long term vision in mind.
COMMENTS
There aren't any comments yet.
Comments are closed.