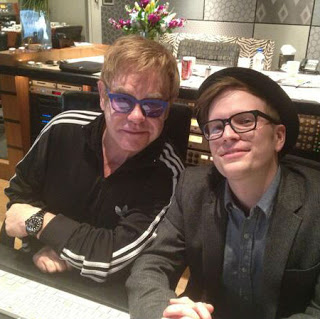 Elton John recently joined Fall Out Boy in an Atlanta studio to collaborate on a track for the group's new album, Save Rock and Roll.
Fall Out Boy frontman Patrick Stump posted an image of the duo on his Twitter feed, along with the message "#saverockandroll #sireltonjohn."
Stump hinted to Billboard that there would be "a couple of guests" on the record, he wasn't lying.
Reps for Fall Out Boy have confirmed that the legendary pop star has indeed recorded a track with the band. No other information about the new song has been made available.
Save Rock And Roll is released worldwide April 15th and 16th.
COMMENTS
There aren't any comments yet.
Comments are closed.