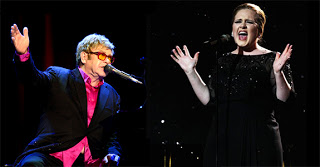 Golden Globe winner Adele, 24, has called on her pal Elton John, 65, to help battle her crippling stage fright before she performs at the Oscars next month.
They spent an afternoon at Elton's Beverly Hills home last week and Adele came away feeling more confident.
'Adele's desperate to overcome her nerves,' says our insider.
'It's been several months since she last played live, so this is going to be a tough gig for her.
'But Elton's offered to sit with her and give her counselling.'
COMMENTS
There aren't any comments yet.
Comments are closed.