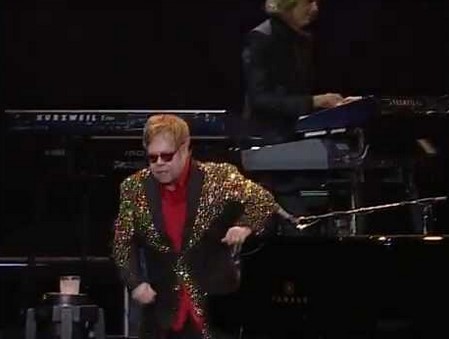 The 2Cellos left Elton's band as announced earlier and were not at the Thailand concert. The Taiwan show was their last together. Stay tuned to see if they still appear together for the Million Dollar Piano series.
Check out the video above to see Elton wearing a jacket very similar to the one I made.
COMMENTS
There aren't any comments yet.
Comments are closed.