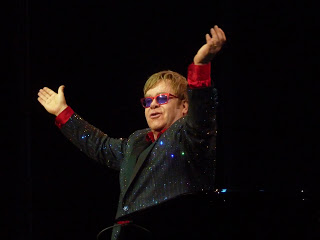 At Elton's concert in Perth on Saturday November 10, it was revealed that The Diving Board had been pushed back from a slated February launch to May 2013. No reason was given for the delay.
Sir Elton also announced at his 45th concert at the Sydney Entertainment Centre on Thursday November 15 that it 'is a great shame that they are tearing down this place, and we'll be back before they do'.
The SEC is scheduled to be demolished in November/ December 2013. Stay tuned to see if Elton will make it to 50 shows before the year is out, perhaps he will make it back to North Queensland too…
It was also announced that the 2Cellos who have been both touring with Elton and playing at his Las Vegas residency The Million Dollar Piano, will be 'flying the coup' as Elton put it, as they seek to take their act to the next level after the release of their new album In2ition. It is not known when their last performance date together will be at this stage.
COMMENTS
There aren't any comments yet.
Comments are closed.