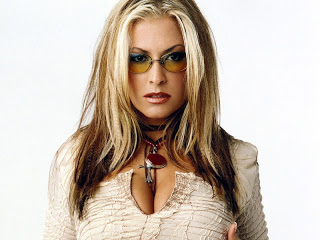 Anastacia hailed Sir Elton John for his help as she lauded him with praise for helping her get through her battle with cancer.
The Left Outside Alone star described the enigmatic entertainer as a her own personal guardian angel after he spent a lot of time helping her deal with her illness.
Anastacia, 44, told ITV1's Lorraine that she was massively comforted by Elton, 65, when she battled her breast cancer in 2003, at age 35.
The soulful pop star said: 'He is just a shepherd. He's a shepherd with music, he's a shepherd with ailments, he's just such a giver and he's my little angel. He's my fairy godmother, you know.'
At 13, Anastacia was diagnosed with Crohn's disease, an intestinal disorder she still has to keep in check.
In 2003, suffering from back trouble and seeking surgery to reduce her breasts, a routine mammogram revealed a particularly virulent form of breast cancer.
COMMENTS
There aren't any comments yet.
Comments are closed.