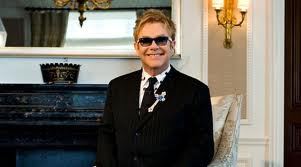 Elton John's Rocket Pictures, which is to produce Sherlock Gnomes, the 3D animated sequel to the Disney-released Gnomeo & Juliet, has announced that John Stevenson, director of Kung Fu Panda, will direct the new film. According Rocket CEO and producer Steve Hamilton Shaw, John Stevenson "has the perfect sensibility for this movie, together with the vision to build on the first film to create a distinctive, fresh and action-packed adventure."
Sherlock Gnomes, which goes into production early in 2013, centers on the characters from the first movie enlisting the help of a famous gnome-detective in solving the sinister disappearance of gnomes from the suburban gardens of England. The film is co-written by Andy Riley and Kevin Cecil.
Elton, who is Executive Producer, is writing original music for the movie.
COMMENTS
There aren't any comments yet.
Comments are closed.