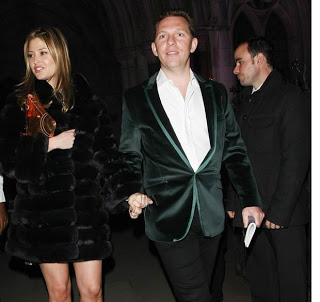 One of the richest men in the world is getting married in Los Angeles this weekend to an Australian beauty and it is going to be a lavish ceremony.
Holly Valance, an actress and singer, is marrying British property tycoon Nick Candy, and RumorFix has learned exclusive details about the three-day wedding.
Friday night, the billionaire rented out the famous New York street on the Paramount Studios lot at a cost of at least $12,500.
Sources tell RumorFix that Elton John will surprise guests, who are dressed in black-tie, by singing.
On Saturday, the couple will walk down the aisle at a beachfront location in Malibu. A "recovery" barbecue for Sunday.
Nick proposed to Holly on a beach last December on bended knee in front of a display, which read, "Will You Marry Me" in flames.
COMMENTS
There aren't any comments yet.
Comments are closed.