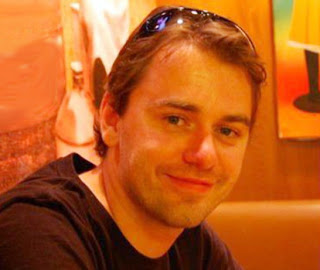 ELTON John is among a host of stars to have paid a personal tribute to tragic drum technician Scott Johnson.
Scott died following a stage collapse in Toronto, Canada, where he was working as a roadie to top group Radiohead.
His father Ken, 60, of Hickleton, revealed that he had a "totally unexpected" telephone call from Elton last weekend. And he added that the "overwhelming love and staggering support" received from the music fraternity and only son Scott's many friends has helped the family.
Mr Johnson told the Times: "Elton told me he just wanted to share some of the experiences he had suffered and to offer his support both to us, and to a memorial for Scott. It was lovely of him to do that.
"We have had fantastic support from the Radiohead management and the Foreign Office have been first class.
"Scott was perhaps closest to Keane – they are such lovely guys and they looked after him for seven to eight years. Everyone has been very good to us and we give our sincere thanks."
Scott's funeral will take place next week.
A service on Thursday, July 5, will be held at 11am at St George's Parish Church, Doncaster, followed by a private interment ceremony at Hickleton.
Family flowers only are requested, but for those who wish to make a small donation, there will be the chance to give towards a music scholarship or award to be set up in Scott's memory by his father and a few close friends.
This is likely to include the Rotherham Schools' Music Service that encouraged Sott as a youngster to develop his musical talent, said his father, and will be in the form of an annual award or gift of equipment.
There has been an outpouring of grief and tributes for 33-year old Scott from top bands and his many friends on social networking sites, and a special web tribute was set up by Scott's mentors and friends at Electro Music, Doncaster, where he learned much of his trade.
The roadie's body only arrived back at Doncaster on Saturday, and on Wednesday his father had the grim task of identification.
Scott grew up in Whiston, Rotherham and as a youngster played with the Rotherham Schools' Orchestra.
COMMENTS
There aren't any comments yet.
Comments are closed.