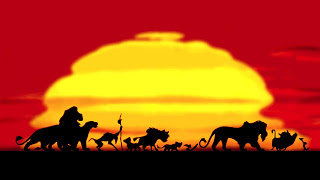 The Lion King, the international hit musical adaptation of Disney's 1994 animated feature film, with music by Elton and Tim Rice, has become the highest earning show in the history of Broadway.
According to figures released by Disney, The Lion King has earned $853.8 million (£536.7 million) since its US opening in 1997. The Broadway production of the show outstripped its nearest rival, Andrew Lloyd Webber's The Phantom of the Opera, over the Easter weekend. The Lion King took more than $2m (£1.26m) over Easter, while Phantom made $1.2m (£755,000).
Thomas Schumacher, producer and president of Disney Theatrical Productions, said the "accomplishment" belonged to "our audiences, millions of whom are experiencing their first Broadway show at The Lion King. Surely, introducing so many to the splendour of live theatre is our show's greatest legacy."
The Phantom of the Opera remains Broadway's longest-running show, with more than 10,000 performances and 14.8 million tickets sold. The Lion King has achieved 5,900 performances and sold 10 million tickets.
COMMENTS
There aren't any comments yet.
Comments are closed.