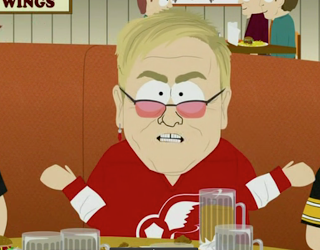 Randy's co-workers show him what's great about Broadway Musicals in an all-new episode of "South Park" titled "Broadway Bro Down" premiering on Wednesday, October 26 at 10:00 p.m. ET/PT on Comedy Central.
Sharon is thrilled that Randy is making an effort to do more things that she enjoys. But, after he takes her to see a hit musical in Denver, Randy becomes Broadway's biggest fan. Sharon is whisked away to New York and treated to every musical on the Great White Way.
Includes a character named Elton John.
COMMENTS
There aren't any comments yet.
Comments are closed.