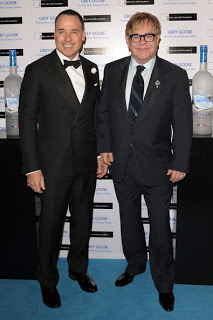 SIR Elton John is roaring mad over being mauled by Disney bosses who are not paying him royalties for the 3D version of hit movie The Lion King.
The Rocket Man won an Oscar for hits such as Circle Of Life and Can You Feel The Love Tonight for the original 1994 classic.
Although the film grossed almost half-a-billion pounds worldwide, Sir Elton, 64, accepted a one-time fee of £1.25million for his soundtrack.
But now sources claim he has not been offered an extra penny for the lavish remake which has already racked up more in Los Angeles than £50million in a month at the US box office alone.
One said yesterday: "He feels it is terribly mean-spirited of Disney not to offer him a slice of all the extra profits they are making.
"He has been steaming since learning Elton more was never actually raised as the 3D soundtrack is the same as the original."
Sir Elton has made a further fortune from worldwide spin-off hits, especially Circle Of Life, whose lyrics were written by Tim Rice and which made the Top 20 in 13 countries.
But a source close to the star revealed: "It's more a matter of principle than anything else.
"He feels Disney should have made an that everyone else involved in the movie will be getting extra cash apart from him. He's ready to go to war with Disney over this."
"Sir Elton feels like he's a travelling billboard for one of the biggest studios on the planet."
COMMENTS
There aren't any comments yet.
Comments are closed.