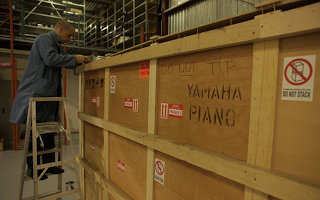 With just 25 days left until Sir Elton John's new Las Vegas live experience opens at The Colosseum at Caesars Palace, the countdown is well and truly on.


What can we expect from this exciting new show? What will the format be? What scenery/ props will be used? Most importantly – what songs are we going to hear?
What we know so far is that it will be a 90 minute extravaganza featuring a centrepiece $1M dazzling Piano. Ray Cooper (Elton's famous original percussionist), his current whole band and the 2Cello's will be performing at different times during the concert too. I would expect mostly hits with a few rarities thrown in for good measure too.
Based on his previous Red Piano set list, I have developed my personal guess at what we can expect below. Please feel free to comment with your guesses too. Elton is known for sometimes shaking things up – especially when Ray Cooper is involved.
ELTON & RAY COOPER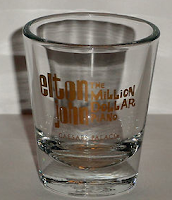 Funeral For A Friend/ Tonight (?)
Levon
Indian Sunset (?)
Daniel
Sorry Seems To Be The Hardest Word
Take Me To The Pilot (?)
Don't Let The Sun Go Down On Me
Honky Cat
ELTON & THE CLASSIC BAND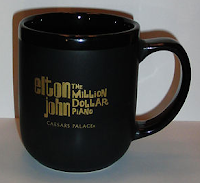 Bennie And The Jets
Tiny Dancer
Rocket Man
I Guess That's Why They Call It The Blues
Philadelphia Freedom
The Bitch Is Back
Saturday Night's Alright For Fighting
I'm Still Standing
ELTON & 2CELLO'S
Candle In The Wind
Your Song
(?) denotes low likelihood of being played
I realise this is a longer set list than is feasible given the time constraints, however, I feel Elton will select 15 songs from this list to play. He may even do a medley and/or reduce the length of some songs like Rocket Man or Take Me To The Pilot.
COMMENTS
There aren't any comments yet.
Comments are closed.