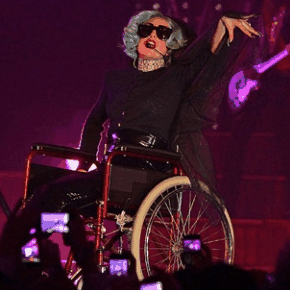 Sir Elton John has recruited Lady Gaga to sing at his son's christening. Sir Elton John and his partner, David Furnish, have also selected Gaga to be their son, Zachary's godmother. Gaga will be just one performer at the party, which will be held in Windsor at the couple's mansion.
Reportedly, a source told The People that 25-year-old Gaga "jumped at the chance to perform. She is absolutely chuffed that she has been picked to be godmother, so she feels she owes it to Elton."
While it's really cool that Sir Elton John and his partner have decided to ask Lady Gaga to perform at their son's christening, it's really much more of an honor that they selected her to be Zachary's godmother. This child is incredibly special to the couple, and having him christened is an important moment for all three of them. Lady Gaga is right to feel honored to be a part of the christening, but, more importantly, the child's godmother.
COMMENTS
There aren't any comments yet.
Comments are closed.