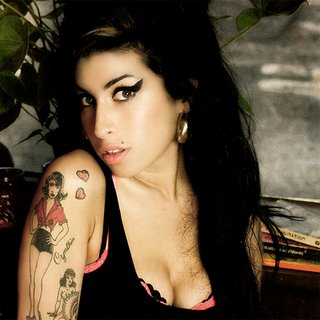 Elton John is among the many shattered admirers around the world who are paying tribute to troubled songstress Amy Winehouse, who has been found dead in her north London home at the age of just 27.
The woman whose powerful, sultry voice won her millions of fans when she burst into the spotlight in 2006 with Back to Black has had her career overshadowed by her battles with alcohol, drugs eating disorders, manic depression and destructive relationships.
Police have confirmed that a 27-year-old female was pronounced dead at the home in Camden Square northern London; the cause of death was not immediately known. London Ambulance Services said Winehouse had died before the two ambulance crews it sent arrived at the scene.
"Everyone who was involved with Amy is shocked and devastated. Our thoughts are with her family and friends," said Chris Goodman, a spokesman for her publicity representatives. He said her family will issue a statement when they are ready.
Winehouse won the admiration of legendary gay musician Elton John, who has told the Daily Mail she was "a seminal artist. She was one of the greatest artists this country has ever produced."
COMMENTS
There aren't any comments yet.
Comments are closed.