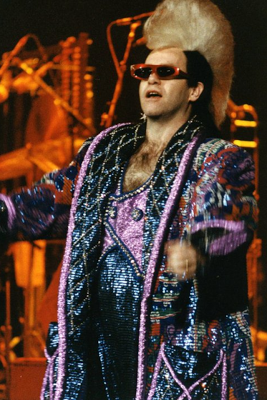 Elton John fan Paul Rice has purchased Elton's custom made 1986 Tour de Force stage costume.
It is displayed in a perspex case in his "Elton" room at home in Tasmania, Australia.
Claudia Schiffer also wore the coat in "An audience with Elton John"
The purchase reportedly cost him $20,000, including flying to Beverly Hills to collect it as that was cheaper than shipping, insurance and duty.
COMMENTS
There aren't any comments yet.
Comments are closed.