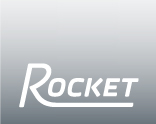 lton John has revealed more details of his "all-encompassing" music company Rocket Music Entertainment Group.
The company will focus on management via Rocket Music Management, which will look after Elton John himself, as well as James Blunt, Lily Allen, Leon Russell, Ed Sheeran, Oh Land, Murray James and Ed Drewett.
Rocket Music Management also has a joint venture with Wallace Productions, whose clients include Marina and The Diamonds and Sophie Ellis-Bextor.
But the new company is not just a management company: it also has interests in records and publishing via the Rocket Records label and Rocket Music Publishing.
Meanwhile, Rocket Productions will partner with artists, producers (who will not necessarily be Rocket management clients) and other creatives to make new recordings and visual content for exploitation through traditional retail and licensing channels, as well as via digital media.
Rocket is headed by chairman Frank Presland, with renowned artist manager Todd Interland serving as CEO.
Johnny Barbis, Elton John's current manager, is chairman of North America; Will Ashurst is chief operations officer; Mike Tierney is general manager; Tony King, is creative consultant to Elton John; and Jim Doyle is music publishing consultant.
Elton John's previous management deal with Twenty-First Artists expired at the end of March 2010.
COMMENTS
There aren't any comments yet.
Comments are closed.