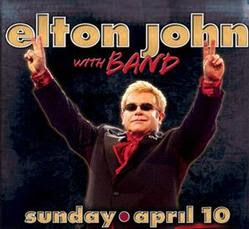 After getting killed in last year's lackluster concert season, Ticketmaster is changing the way it does business. And it hopes scalpers lose out along the way.
Now Ticketmaster says it will adjust the price of sports and concert tickets according to demand. If shrieking girls can't get enough of a certain floppy-haired teen idol, for example, ticket prices will go up. But if, say, Rebecca Black launches a nationwide tour to slow demand, her ticket prices will drop.
It's a fundamental change to the traditional model for Ticketmaster, a division of Live Nation Entertainment (LYV). In the past, Ticketmaster worked with artists to set tickets at specific prices, and those prices didn't really change.
There were two problems with this model, according to The Wall Street Journal. First is that fans are consistently willing to pay more for the primo seats — giving sites like StubHub.com free rein to sell tickets for two or three times their face value. But the so-called "cheap seats" were still to pricey for less-enthusiastic concertgoers.
It's was a lose-lose situation for Ticketmaster. As a result, 40% of concert tickets are unsold across the industry. And last summer, ticket sales fell by a shocking 12% as fans refused to give in to high prices. Live Nation suffered a $228.4 million loss last year, according to The New York Times.
Ticketmaster hopes the new pricing will solve both of its problems — and knock out scalpers in the process. The move comes as more ticket competitors enter the business.
Ticketmaster is working with a company called MarketShare Partners on the dynamic-pricing model. And MarketShare is backed by a venture fund owned partly by U2 frontman Bono.
So the takeaway from this is that we may see lower concert tickets this year — but only if artists and managers are willing to give up control and let the market determine pricing.
COMMENTS
There aren't any comments yet.
Comments are closed.