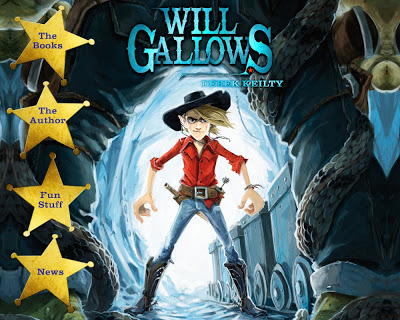 Andersen Press is excited to announce that only a month after publication, Sir Elton John's film company, Rocket Pictures has bought the film options for Will Gallows and the Snake-Bellied Troll by Derek Keilty.
The wild west-meets-fantasy children's novel was hailed by Amanda Craig in The Times as 'a romping fantasy…full of Irish wit, dystopian vision and musicality'. Craig went on to compare Keilty to Eoin Colfer, Derek Landy and Garret Carr.
The Picture will be produced by Rocket Pictures' partners Steve Hamilton Shaw and David Furnish. "We are delighted to have secured this imaginative, fun and thrilling book and look forward to bringing it to the screen. We're sure the combination of a cowboy story in a fantastical world is a winning one." said Furnish. Rocket Pictures has recently released 3D animation movie Gnomeo & Juliet to worldwide success.
COMMENTS
There aren't any comments yet.
Comments are closed.