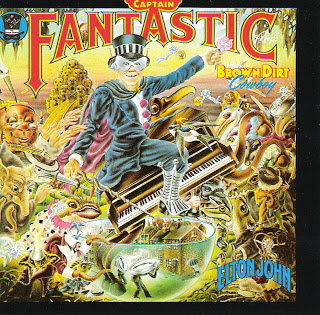 OUTRAGEOUS Sir Elton John is planning an explosive film version of his crazy life.
And he exclusively told us who he wants to step into his glittery high heels.
The Rocket Man wants former hell-raiser Robert Downey Jr, 45, for the ultra-camp role.
The 63-year-old new dad told Goss: "My biopic would actually need two or three actors who vary in weight I think. I would love Robert Downey Jr to play me at a certain stage, he would be fantastic."
Elton already had Justin Timberlake, 30, play him in a music video in 2001, so insiders are tipping the curly-haired Romeo as the perfect choice to play younger Elton.
And to complete the acting trio, we think old Elt's chum Matt Lucas, 36, definitely has the, um, frame to portray the star's later, more cuddly years.
The legendary singer, who was speaking to us at the Gnomeo & Juliet premiere in London, added: "Obviously it's not going to be your normal, run-of-the-mill film because my life has kind of been crazy.
"And I think it's important to do a kind of surrealistic take on my life, from buying a football club to God knows what."
No doubt it will look into his mammoth spending sprees and his former life of epic booze and drug sessions.
We reckon the flick will be one of the most star-studded biopics ever, with his newest chum Lady GaGa, 24, potentially playing ex-wife Renate Blauel, 57.
COMMENTS
There aren't any comments yet.
Comments are closed.