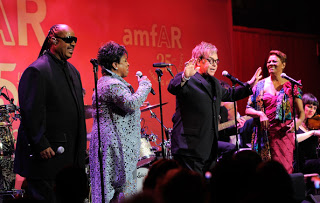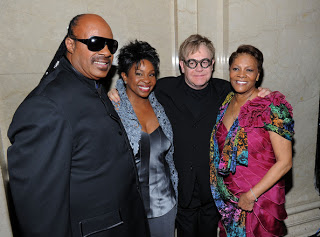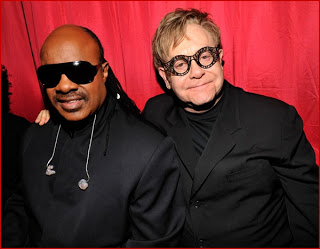 New York Fashion Week kicked off last night with a star-studded guest list at the amfAR New York Gala which featured performances from music legends while raising money for a good cause; amfAR. Elton John, Gladys Knight, Stevie Wonder and Dionne Warwick performed their legendary songs on-stage during the event which featured dinner, an awards ceremony and a special tribute to Natasha Richardson. There were also special performances by Lady Gaga and Rufus Wainwright.
amfAR, which is the Foundation for AIDS Research, raised $1.2 million at the event last night which was co-sponsored by MAC Cosmetics. Louis Vuitton CEO Yves Carcelle, Sir Elton John and David Furnish received awards of Courage for contributions to the world fight against AIDS.
Guests of the amfAR New York Gala included Bill Clinton, Chelsea Clinton, Supermodel Iman, Sir Elton John, Leiv Schrieber, designer Kenneth Cole, designer Donna Karen, Stevie Wonder, Gladys Knight, Rosie O'Donnell, Dionne Warwick, Richard Gere, David Lauren and designer Diane Von Furstenberg.
Many celebrities and designers gave speeches about their personal experience and to pay tribute to those who received awards. The speakers included former President Bill Clinton, Chelsea Clinton, Diane Von Furstenberg and Richard Gere.
COMMENTS
There aren't any comments yet.
Comments are closed.